Here is the full text of the interview HE Al Ghais gave to the news agency and the monthly during his official visit to Tehran.
OPEC's voluntary production cut has not been as effective as expected with regard to oil pricing. Do you think the policy has already been instrumental enough or will it be effective in the future?
First of all, I would like to thank the Ministry of Oil of the Islamic Republic of Iran and SHANA for taking the time to interview me. It's a great pleasure to be in Tehran. As you may know, this is my first official visit to the Islamic Republic of Iran as Secretary General of OPEC, and indeed this visit is very critical as the Islamic Republic of Iran is one of our founding member countries.
Today, I had the honor to meet with the President of Iran, His Excellency Ayatollah Ebrahim Raeisi, and listen to His Excellency's words of wisdom and receive his kind guidance on both the affairs of OPEC, as well as its surrounding challenges, both current and future. Also, I had a great meeting with Minister of Oil, His Excellency Javad Owji.
In regards to your question, and as you know, there are many factors that are affecting oil prices. In OPEC, and I will be very frank with you, we don't target a certain price level. All our actions, all our decisions are made in order to have a good balance between global oil demand and global oil supply, and this is a function of many moving elements. To start, we look at the macro-economic indicators globally, and as you know we are still recovering from COVID-19, which has severely affected the market for past three years, and have not fully recovered, specially in the area of travel which affects jet fuel consumption globally.
Indeed, it's still a dynamic situation, and this year 2023 we forecast that global oil demand will surpass the pre-COVID levels, reaching almost 102 mb/d. This is taking into account all issues facing the global economy, including banking issues, higher inflation levels requiring tighter monetary policies, and the high debt levels in many key economies. All of these variables do affect global economic growth, and hence global demand for oil.
With this, our latest forecasts shows that growth for oil demand this year, is around 2.3 mb/d year-on-year, and this is a quite robust number, looking at the historical average of the past few years. The jet fuel and gasoline are expected to pick up with the coming summer travels, while demand for other products is expected to improve as China continues opening up, and as inflation and debt challenges are addressed. Therefore, we expect to have a good demand growth this year and this will support the market stability.
Now I would like to ask about underinvestment in both upstream and downstream oil sectors, which you said in the Dubai conference that may destabilize global markets in the long term. Meantime, investment in renewable has exceeded investment in fossil energies for the first time. Does it mean the end of the Age of Oil? And how do you see the future of the petroleum industry in case of underinvestment?
That is an excellent and important question. Since I have become Secretary General of OPEC, I have been highlighting the grave risk of underinvestment that has been happening actually over most of the past eight years, since 2015, when we had the first big downturn.
Unfortunately, the industry's investment in upstream oil has been significantly lower than average of 2010-2014 period. This has gotten worse in 2020 when COVID-19 pandemic struck, and the industry started to suffer from financial losses, affecting how much investment is going to not only the upstream industry, but also midstream and the downstream industries, including refining and petrochemicals.
OPEC has been very vocal about this alarming underinvestment pattern. I have been very vocal myself, and many of our ministers have been vocal too. As you rightly said, in a conference in Dubai last week – the Middle East Petroleum and Gas Conference – I again highlighted the importance that the oil industry has to step up and increase investments, not only by national oil companies (NOCs), but generally around the world. This is a global responsibility.
Why do we say this? We say this because oil is a major component of the energy mix today, and we are sure it will continue to be a major component of the energy mix in the future. Our projections in the OPEC Secretariat, which are done by my colleagues in the Research Division, are very clear, showing that global economy will at least double in size compared to what it is today. Furthermore, we will see an increase in the global population of today by 1.6 billion people up to 2045.
In OPEC, we welcome the increased current levels of investment in renewables but these levels will not be enough, as renewables alone cannot fuel the upcoming economic and population growth levels, especially that most of this growth will be coming from non-OECD countries including Asia, the Middle East and Africa. Yes, there will be a decline in OECD but we see the growth in non-OECD compensating for that decline.
Therefore, we believe it's essential that this increase in demand for energy, which we estimate it to be around 23% from now to 2045, to be fueled by all sources of energy, including oil which is expected to remain dominant, retaining its top share. The demand for oil will increase versus what it is today by nearly 13 mb/d by 2045, requiring significant investment. According to our estimates, $12.1 trillion will be required up to 2045, including $9.5 trillion for the upstream sector – i.e. exploration and production – $1.5 trillion in the refining and downstream and another $1 trillion in the midstream sector.
This is a complete value chain and investment has to happen throughout the chain; otherwise, this will have implications in the future for the price of energy. Investment is the word I say at all occasions. It is very critical.
Do you think that underinvestment may cause market imbalance and high oil prices in the future?
This is likely, as a scenario. When there is continued underinvestment, it is likely that the world will definitely have to see a potential rise not only in the level of prices, but also volatility of it. Volatility is very harmful to consumers, producers and of course the whole of global economy. Countries need to plan for their national budgets. Companies, businesses, people like myself, like yourself need to be able to plan budgets and expenses.
Volatility is the most harmful enemy for consumers as much as it is for producers. Therefore, underinvestment, as I have repeatedly said, will cause more volatility. It will lead to higher prices in the future. It will lead to inflation in the future. This is a very clear sign because we are seeing the volatility already happening as a result of massive underinvestment in the years in the past.
Before the market downturn of 2015-2016, and before COVID-19 happened, annual investments were in the range of $500-600 billion. Today, we're talking of levels that are around $300-400 billion. It has improved slightly, but still not significant enough, and what OPEC tries to do is to create the right atmosphere, the right marketing environment where there is stability in the market, with less fluctuations up or down. OPEC tries to improve the balance between supply and demand, and when this stability is achieved, this will attract and incentivize national oil companies, international oil companies to cooperate and invest more in this key industry.
What do you think about oil producers' responsibility vis-à-vis the zero-carbon policy?
This is an excellent question. Decarbonization must go hand-in-hand with investment. Although there is a belief out there that oil is a cause of pollution, we say yes, there may be pollution but oil is not the only source of pollution. There are many other sources. There is the agriculture industry; there is the coal industry and many other industries that cause pollution.
Also, I must be very clear, and let's be honest. What is the carbon footprint of electric vehicles? The electric vehicles will still require many components that heavily depend on the petrochemical industry. What happens to the battery waste? How will that be disposed of? What is the carbon footprint of producing the raw materials and minerals that are required to manufacture these batteries?
Therefore, when we say oil companies should invest, yes, they have to invest, but they also have to improve their operations and this is happening already on the ground. We are proud to see all OPEC member countries have signed to the Paris Agreement. That's number one. Number 2, many of our national oil companies and oil ministries in OPEC are putting in place serious plans to decarbonize, and limit the emissions from upstream and downstream oil operations in their countries, which is aimed at achieving Paris Agreement goals.
In addition to that, our member countries and our national companies are investing as well in renewables, in hydrogen projects, in circular carbon economy projects, and in even planting trees, like the Saudi or Middle East Green Initiative. These are all examples of how we can limit emissions and reduce carbon footprint of our countries and our industry. So that misconception, if I may put it, is something that we are working on to make clear to everybody around the world the role that OPEC member countries are playing in order to reduce the carbon footprint and emissions from the oil industry.
OPEC and the IEA have on some occasions given different accounts of the market situation in terms of demand. Why is there such difference?
First of all, I would like to say that I am very proud as Secretary General of OPEC that in the Research Division at the OPEC Secretariat, my staff – some of whom are actually from the Islamic Republic of Iran – are very dedicated people, very professional, technically qualified and competent, and they have been able to deliver some of the most robust and accurate forecasts and research results. It is not only me, because I am Secretary General of OPEC, but this is also quotes from international experts and media sources who have been praising the OPEC forecasting for its accuracy.
Clearly, I do not want to talk about other agencies and how they do their forecasting. That's their own business. For OPEC we leave politics out of our technical work and this is critical to ensure that our numbers are robust, solid and based on economic factors and sound details and figures that lead to accurate and precise forecasting. So again, I would like to take this opportunity to thank all of my colleagues who work in the Research Division for their excellent work. I'm really really proud of this team.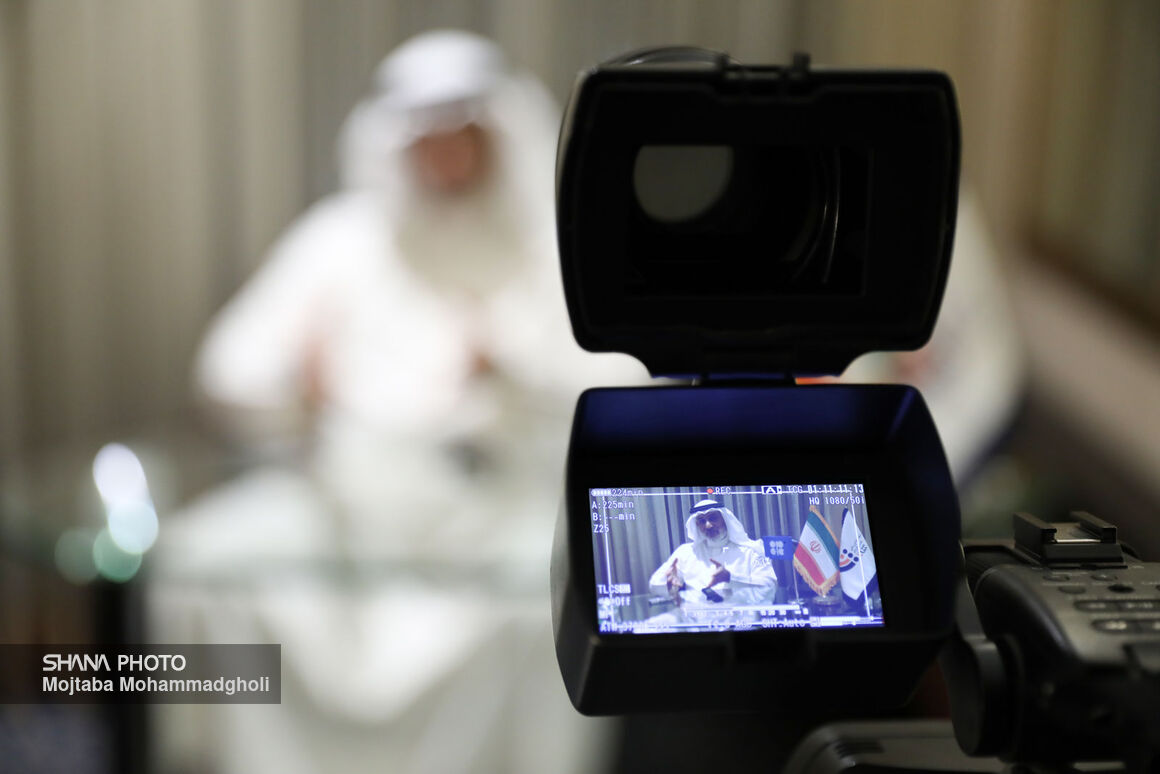 How do you assess Iran's role and more generally OPEC's role in the market situation? How do you think Iran's full return to the market affect the situation?
Iran is a founding member of OPEC and a key player in the global oil market. Iran is currently under sanctions and this is limiting its production. We know that Iran has the capacity to bring significant production volumes within a short period of time. This has been demonstrated in 2015-2016 when the sanctions were removed. I believe Iran has managed to increase its production by almost 1 mb/d of crude oil and condensate.
I heard today from His Excellency Minister Owji that Iran continues to invest in its oil sector, not only in the upstream but also in the downstream and petrochemical sectors. So, Iran as a fundamental key player, along with all other OPEC members, continue their role in providing stable and reliable supply of oil to customers and countries around the world.
Indeed, we welcome the return of Iran's oil production in the future, when sanctions are lifted. We look forward to that day. The market is growing. There is increasing demand and we believe that Iran is a responsible player amongst its family members, the countries in the OPEC group. I'm sure there will be good work together, in synchronization, to ensure that the market will remain balanced as OPEC has continued to do over the past many years.
Will OPEC go ahead with its initiative to bring back Qatar, Ecuador and Indonesia?
One of the first things I've been saying since I took office, and this is a continuation not for me only but for the policy of our ministers and our leaders, is that OPEC has an open-door policy. OPEC is an organization that has been around since 1960. Some members have left, some members have left and returned, some members are interested to join, whether it is Qatar, whether it is Ecuador, whether it is Indonesia or any others.
We have now developed the Declaration of Cooperation in 2016. This is an alliance where we have 10 producers from outside OPEC, working with us very closely. In the future, I hope to see that some of these members on the OPEC Declaration of Cooperation will be willing to join as OPEC members. Our door is open. We welcome producers to come and work with us and to join in this collaborative effort where we really try to ensure stability of supply and to fuel the economic growth around the world. So, yes. Qatar, Ecuador, Indonesia and all others are welcome if they are interested to join. Our door is open.
There is speculation that OPEC has lost its status to keep functioning as an effective independent organization, specially after OPEC+ was formed. What do you think?
Absolutely not. I think this is not a fair assessment. I believe OPEC, since 1960, has been playing a dominant role in stabilizing the global oil market. As I said, OPEC has managed to bring onboard with it 10 countries in the Declaration of Cooperation, in order to bring back the stability and balance in the market. OPEC has been a steady player despite all the volatilities and all the challenges of over 60 years, since it was created. Turbulence in history has never prevented OPEC from being a significant player on the global energy scene.
The calls on OPEC to act whether this way or that way are, in fact, a testament of the key role of OPEC. The recent collaboration with 10 countries in the Declaration of Cooperation is an international effort done in order to bring more players together in order to stabilize the market. This does not mean that OPEC has lost its significance and its role. No! If OPEC had lost its role, I don't think these countries would be interested to collaborate with OPEC again.
OPEC believes in international cooperation, dialogue not only with producers as we are also actively involved in dialogue with many of the key consumers around the world such as the European Union, China, and India. Just to mention few. And we are working on developing more with key consumers around the world such as Japan, South Korea and others. So, OPEC is all about dialogue. Again, our door is open. Collaboration is the way to go forward whether it is in energy or other aspects.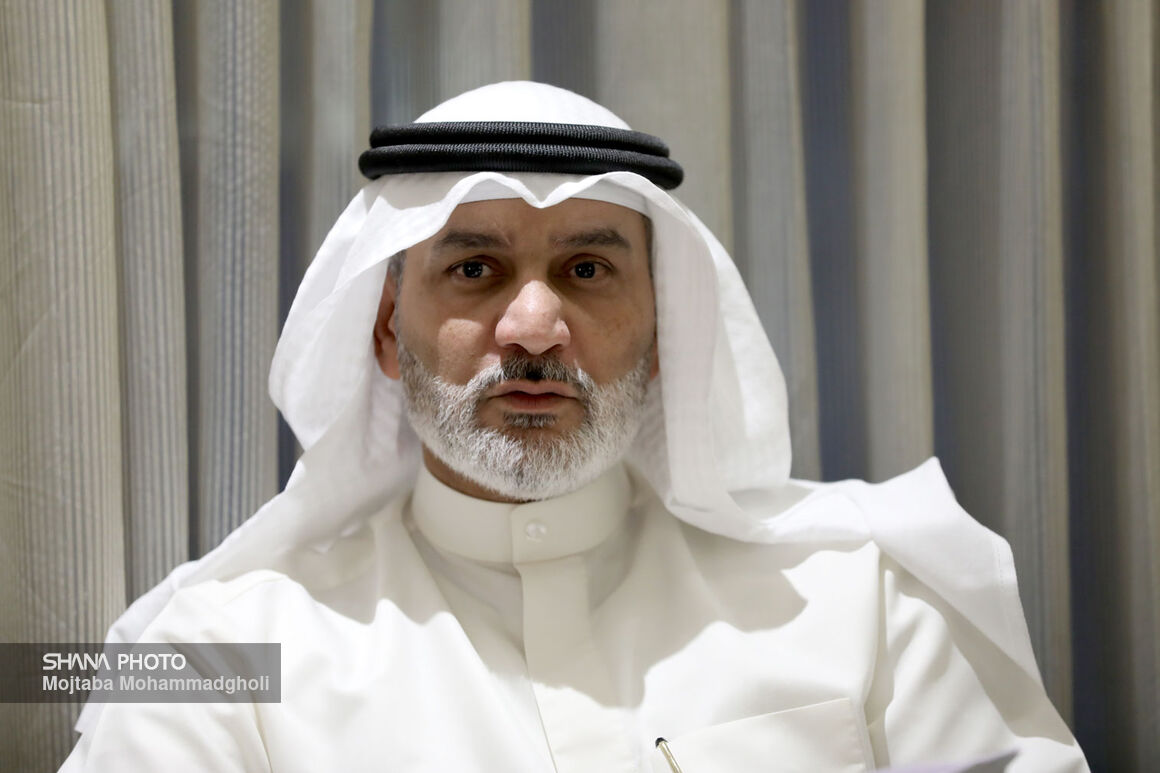 How do you see Iran in your first visit?
I've had an excellent time. The welcoming here for me and my delegation has been very hospitable. I am really happy amongst my brothers, sisters and family. I really feel at home. I'm from Kuwait, which is very close to Iran. This is my first visit, but I guarantee it will not be my last visit. I look forward to coming back again.

The exclusive interview with Secretary General of the Organization of the Petroleum Exporting Countries (OPEC) Haitham Al Ghais was conducted by reporters of Iranian Ministry of Petroleum's news service SHANA, Amir Dashti and Javad Asghari, and reporter of English-language monthly Iran Petroleum, Negar Sadeghi.