The 27th edition of the exhibition, also known as Iran Oil Show 2023, will be held at Tehran International Permanent Fairground from May 17-20.
Elaborating on the poster design, the National Iranian Oil Company (NIOC) explained, "Cedar, which traditionally symbolizes endurance, freedom, and pride, has been illustrated in the ancient and genuine Iranian symbol of paisley, whose shape is like an oil drop."
Circles in turquoise, a color associated with the Persian culture, has also surrounded the paisley. In addition, the design depicts expert human resources and signs representing exploration, refining, production, and transportation in oil, gas, and petrochemical industries.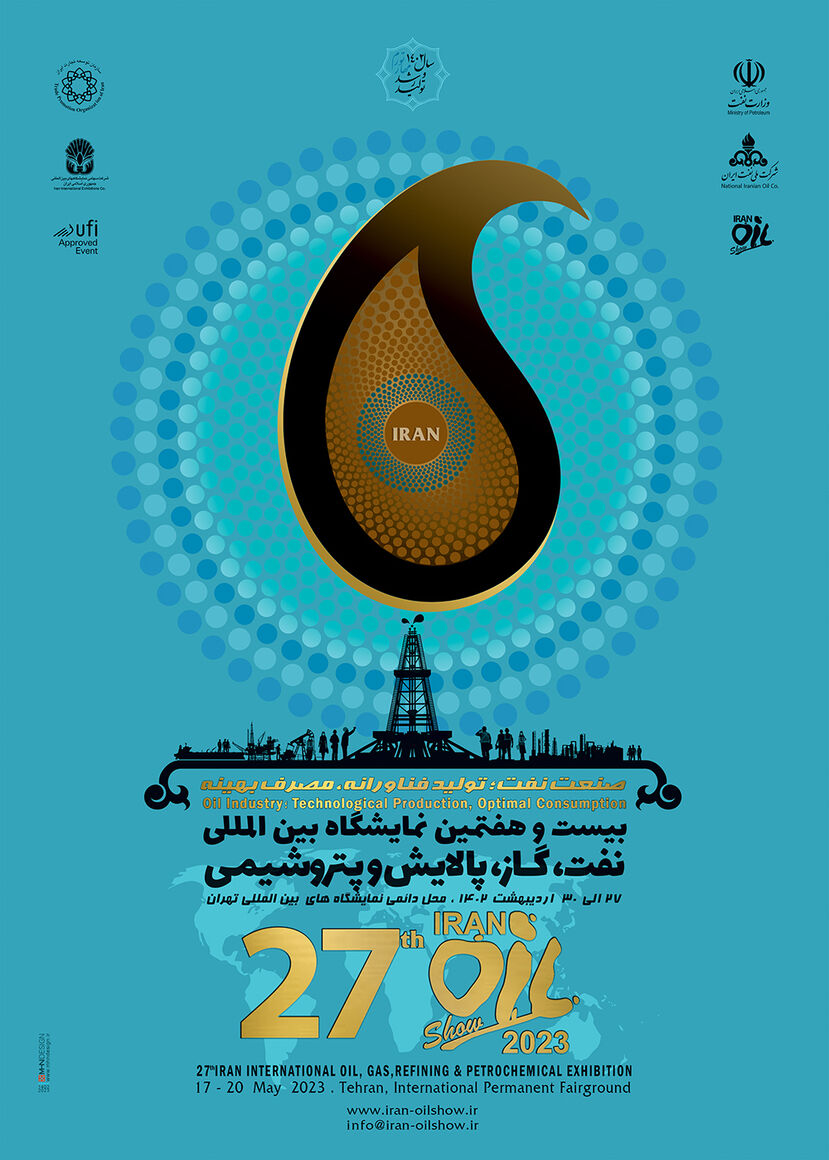 The 27th Iran International Oil, Gas, Refining and Petrochemical Exhibition will host more than 1,500 Iranian and foreign oil, gas and petrochemical companies, knowledge-based firms, start-ups, and universities.
For further information, the interested may visit www.nioc.ir or www.iran-oilshow.ir.